On October 3rd, 2014, the US Fish and Wildlife Service (USFWS) listed the Western Yellow-billed Cuckoo as a threatened species under the Endangered Species Act. 500,000 acres of critical habitat have been proposed for this bird – the majority of which is in Arizona. It's now been two years since the Cuckoo's listing. So, how is the conservation effort going in Arizona?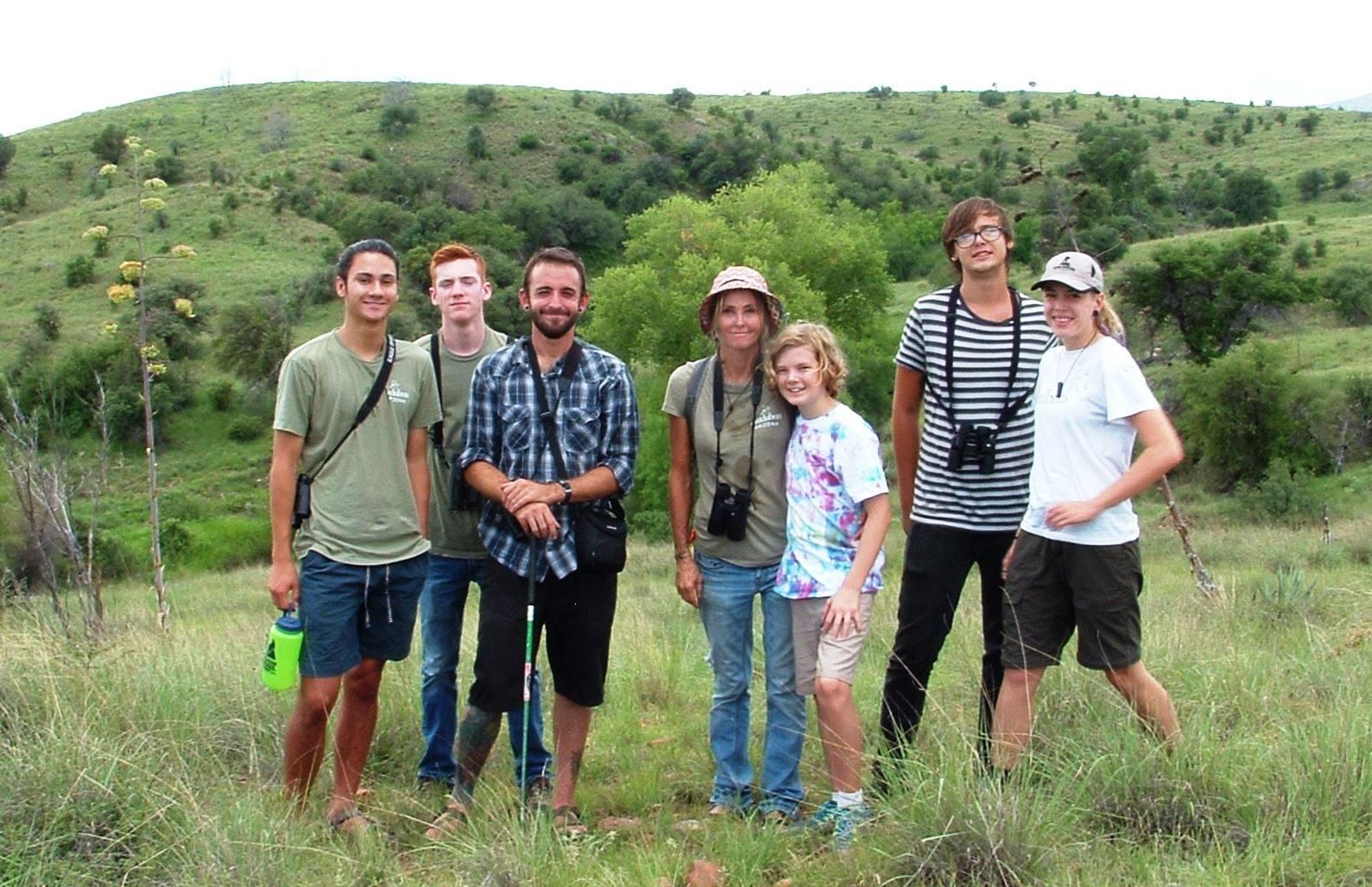 Each summer since 2010, Audubon Southwest puts high school and college interns, volunteers, and chapter members to work surveying for this incredible bird. Through this effort, which focuses on Audubon Southwest's Important Bird Areas, surveys have been conducted on the Agua Fria, the Upper Verde, the Hassayampa, Tonto Creek, Queen Creek, Arnett Creek, the Lower San Pedro, and the Appleton-Whittell Research Ranch. The goal of these surveys is to determine Cuckoo presence/absence and to help unravel the mysteries surrounding what defines suitable Cuckoo habitat.
During the first four years of the effort, surveys were conducted only along major river corridors and creeks. At the time, Arizona's Yellow-billed Cuckoos were thought of as riparian obligates – only found in cottonwood/willow associations along lower elevation waterways. The majority of the areas surveyed by Audubon Southwest – the Agua Fria, Queen/Arnett Creeks, Tonto Creek, and the Hassayampa River – fit into this definition of "typical" Cuckoo habitat. However, after Audubon Southwest staff to heard the bird's distinctive knocking call during grassland sparrow surveys on the Research Ranch in the summer of 2014, the search was expanded.
On the site list in 2015 were the Appleton-Whittell Research Ranch, the Lower San Pedro River, and the Upper Verde River. Cuckoos have been determined to occupy and likely breed in these areas during both of the last two field seasons. "This is our second year observing Cuckoo presence at these sites," explained Steve Prager, Important Bird Area Program Associate for Audubon Southwest. "Repeat data from two years tells us that Cuckoo occupancy in these areas wasn't a fluke." These areas consist of oak grasslands, mesquite bosque, and mid to high elevation riparian and are considered "atypical" when compared with the better-understood low elevation riparian habitat. "There was information in the literature about Cuckoos using these habitats, but on-the-ground data was hard to come by," said Prager, "Our work gives the U.S. Fish & Wildlife Service what they need to include these habitats in the Critical Habitat definition."
Audubon has sent these recommendations to the U.S. Fish and Wildlife Service in their annual report. With an increasingly better understanding of where Yellow-Billed Cuckoos reside, Audubon biologists and government agencies can create better conservation plans for the species.