What is an Audubon Chapter?
Audubon chapters are independent organizations that function in their own designated geographic area, defined by ZIP codes or university affiliation, with their own branding and identity but with goals that overlap with other chapters and National Audubon. While the relationship between Audubon Chapters and National Audubon is principally voluntary, it is solidly and fundamentally based on a commonality of shared interests and a shared understanding of the strength that comes from broadly coordinating efforts on behalf of birds and their habitat.
What do Chapters do?
Chapters enable Audubon members and others to meet and share an appreciation of their common interests. They create a culture of conservation in local communities through education and advocacy, focusing on the conservation of birds, other wildlife and conservation of important habitats. Activities of local Audubon chapters include, but are not limited to:
Protecting birds and their habitats by supporting local, state, national and hemispheric conservation priorities
Engaging their membership in conservation advocacy opportunities
Participating in hands-on conservation and restoration projects
Hosting membership meetings
Offering birding field trips, identification classes, and other educational programming
Engaging children and adults in a wide assortment of educational programs
Coordinating outreach events including birding festivals
Providing data on the health of local bird species through Christmas Bird Counts, the Great Backyard Bird Count, breeding bird surveys, and other local community science projects
Serving as conservation stewards for their local Important Bird Areas
Find your Local Chapter
Arizona Chapters
New Mexico Chapters
How you can help, right now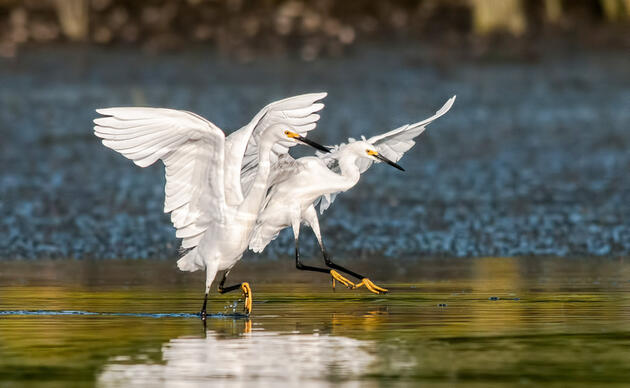 Donate
Help secure the future for birds at risk from climate change, habitat loss, and other threats. Your support will power our science, education, advocacy and on-the-ground conservation efforts.