Where will your Southwest birding trip take you?
The Southwest has no shortage of places to go birding and, for many, the hard part is deciding what birds to search for and where to start.
Perhaps you want to take an easy stroll throgh a city park to find a Vermillion Flycatcher or a Ladder-backed Woodpecker.
Or, perhaps you want to go the extra mile and head into the mountains in search of a Spotted Owl or Gray-crowned Rosy Finch.
Maybe you're birding will take you to southeastern Arizona's Sky Islands for Mexican specialties like Elegant Trogon and Sulphur-bellied Flycatcher, or perhaps it will take you to eastern New Mexico to nab one of those eastern favorites that are hard to find in the southwest, birds like the Blue Jay and Western Wood-Pewee. Better yet, maybe you want to put your birding to good use for conservation by joining our growing community of volunteer scientists.
The Southwest offers birding opportunities for people of every skill level and physical ability. Check out the resources below to learn more and start planning your next birding adventure, and, as always, don't forget to peruse the hotspots on eBird!
Resources for Finding Birds:
Arizona
New Mexico
How you can help, right now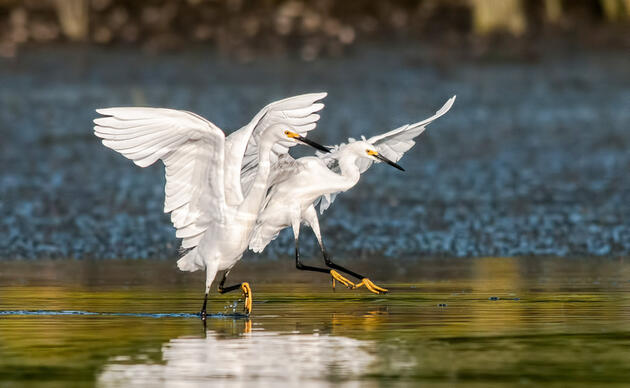 Donate
Help secure the future for birds at risk from climate change, habitat loss, and other threats. Your support will power our science, education, advocacy and on-the-ground conservation efforts.