Important Bird Areas
Volunteer with the Important Bird Areas program
Learn about community science and volunteer opportunities
Community Stewardship
A key component of the Important Bird Area program is citizen engagement with these sites. The goal is to improve peoples' relationships with and understanding of our natural heritage, in particular animals and their habitat, so that everyone may lead more sustainable lifestyles. We would like to foster an atmosphere for citizens to be more empathetic and nurturing, to recognize their impact on the environment, and to becoming committed to making a difference through willing and enthusiastic action to protect the environment.
Audubon volunteers have assisted the Arizona Game and Fish Department in collecting data for the Arizona Breeding Bird Atlas. This watershed effort to document the breeding birds of Arizona was written by Arizona Game and Fish Department avian biologists Troy Corman and Cathy Wise. Audubon volunteers are currently collecting avian data that contributes to the identification and recognition of Important Bird Areas in Arizona and also supports the Arizona Bird Conservation Initiative (ABCI).
Information about current volunteer opportunities, a map of our IBAs, and access to the Arizona Important Bird Area avian database is located at the Arizona Important Bird Area website.
For more information, please contact:
Tice Supplee
Director of Bird Conservation
Audubon Arizona
(602) 468-6470, email

Jennie MacFarland
Important Bird Areas Coordinator
Tucson Audubon Society
(520) 628-1730, email
How you can help, right now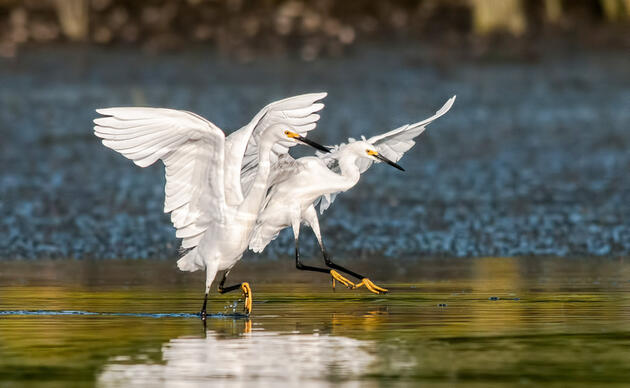 Donate
Help secure the future for birds at risk from climate change, habitat loss, and other threats. Your support will power our science, education, advocacy and on-the-ground conservation efforts.