By Lauren Roberts and Lauren Welch
Science, education, and advocacy make up Audubon Arizona's three-tiered approach to conservation. Over the past ten years, we have been collecting data on what our
River Pathways
students are learning, and the successes that come out of our education programs.
More students are participating in our programs than ever before and they are retaining more information. Peer leaders have created a learning environment that students can thrive in and have fun along the way.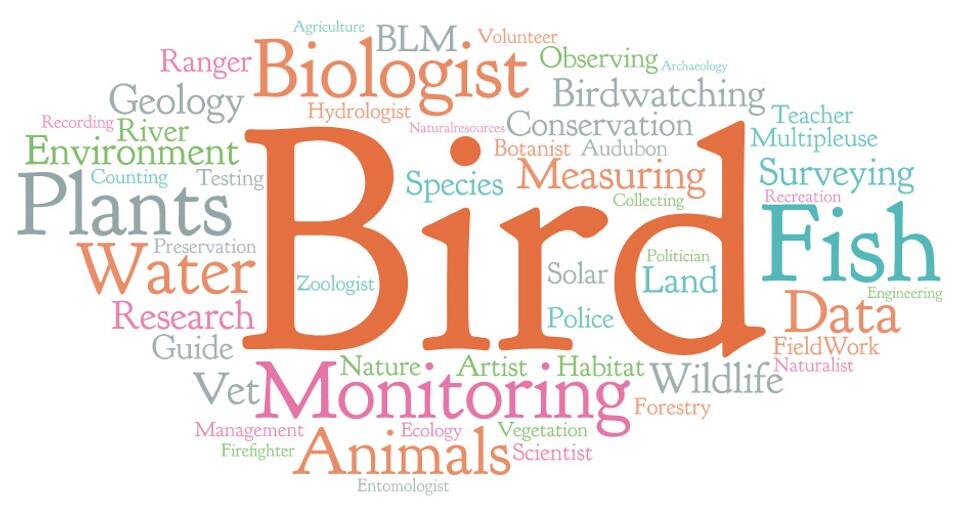 6,300 students from the Phoenix metropolitan area have participated in the program. There has been a 200 percent increase in the number of students seen per year from 2012 to 2019.

Through River Pathways, 1,440 students have visited public lands—many for the first time.

60 percent of students articulated actions they plan to take in their daily lives to help their local environment and communities, including volunteering, planting native vegetation, picking up litter, and reducing plastic use.

When asked if they were interested in an environmental career, 44 percent of students said yes!

Students retain more information during River Pathways when taught by peer leaders.

River Pathways: Student Participation by Semester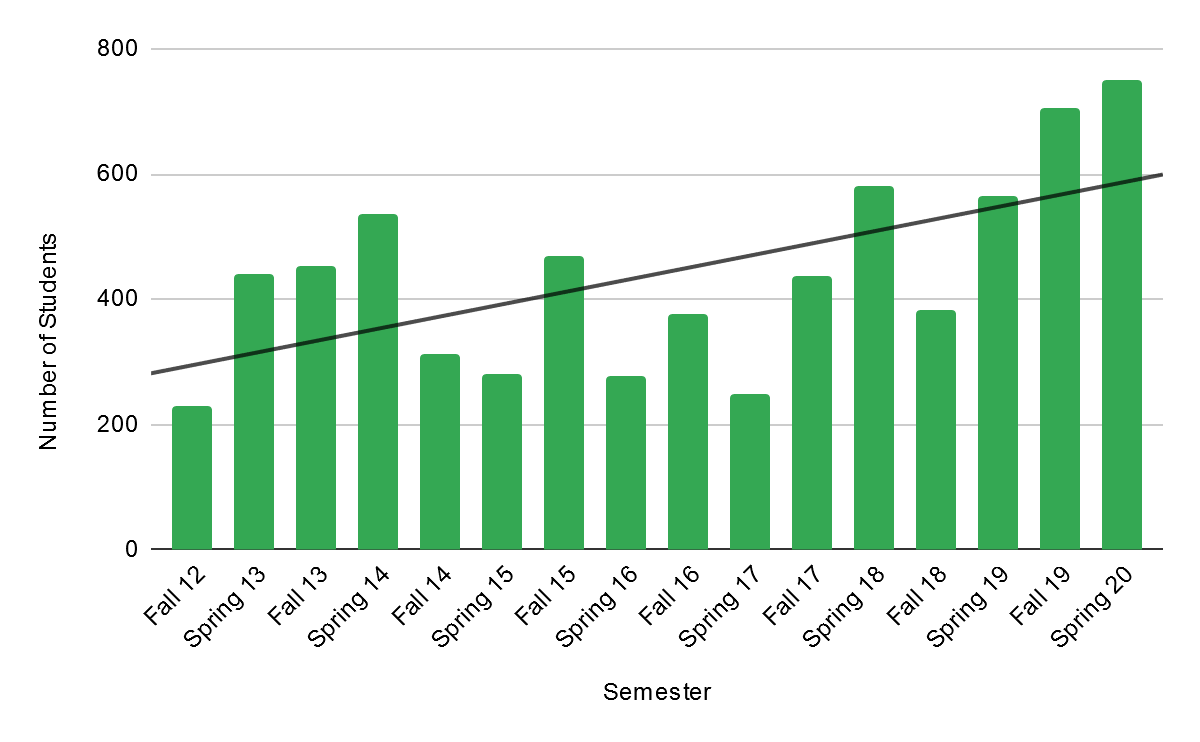 The growth of the River Pathways program has been very rewarding, and our students are not the only ones benefiting; educators have also gotten the chance to step into leadership roles.
As Mackenzie Fellows, we have had the opportunity to learn more about teaching conservation, participated in scientific research, and even advocated for policies that we care about with the Western Rivers Action Network.
In helping create our future conservation leaders, we have become better conservation leaders ourselves.

Audubon Arizona's 2019-20 Mackenzie Fellows
Lauren Roberts is an Arizona transplant who moved after graduating from the University of Missouri in 2018 with a degree in Biological Sciences. From a young age Roberts was interested in plants, wildlife, their habitats, and how these all work together, a love that she credits to time spent with her grandfather in Missouri's state parks. This passion lead to opportunities such as volunteering for the American Museum of Natural History, working as a Forest Ecologist for the Carnegie Museum of Natural History, teaching high school science, and now sitting as a Fellow for Audubon Arizona.
Lauren Welch is an Arizona native who grew up in Prescott, Arizona and received her bachelor's degree in Biology from Arizona State University. She enjoys all sorts of outdoors activities such as camping, hiking, birding, and photography. During her time at ASU she developed a strong interest in conservation, with a focus on balancing the needs of humans and nature in our urban ecosystems such as cities. Her goal is to help cities become more wildlife friendly in their design through means of conservation education. She believes that exposure to natural places and fostering excitement for all types of life is what inspires the next generation of naturalists and conservationists.