"Once upon a time, when women were birds, there was the simple understanding that to sing at dawn and to sing at dusk was to heal the world through joy. The birds still remember what we have forgotten, that the world is meant to be celebrated."
― Terry Tempest Williams, When Women Were Birds: Fifty-four Variations on Voice
The roles and lives of women have changed throughout American history, but one thing remains constant: People who identify as women are a powerful force behind conservation in the United States.
At Audubon, we know that women-led boycotts and activism against the feathered hat trade spurred a movement that birthed the Migratory Bird Treaty Act and the National Audubon Society. Rachel Carson wrote Silent Spring, which eventually resulted in the creation of the Environmental Protection Agency (EPA). And today, Rep. Deb Haaland is representing district 1 in New Mexico as one of the first of two Native American women to join the U.S. Congress. Her policy agenda is aggressively targeting the problem of climate change so that the land of enchantment will continue to be a place where birds, nature, and human communities thrive.
Women have been doing incredible work for the benefit of all despite the structural and cultural inequalities that come with long histories of sexism and misogyny in our society.
There is still work to be done, yet we want to take time to celebrate and reflect on the women that have affected our lives, and perhaps the women that we are becoming. You can do this by writing a thank you letter to let someone know they are appreciated, read a great book written by a woman (we recommend Black Nature: Four Centuries of African American Nature Poetry edited by Camille T. Dungy), or plan a day of service or birding trip with the special women in your community.
Audubon New Mexico staff are reflecting on International Women's month as well. Here are some thoughts that are carrying us through the year:
"An obvious example of something created by women that has impacted mine and every other birders life/work is the bird field guide. Before Sibley or Peterson there was Florence Merriam Bailey whose Birds Through and Opera Glass, published in 1889 was the first of its kind. She also wrote a guide to the Birds of New Mexico by the way. The Central New Mexico Audubon Society hosted a talk about her last spring and her life story of doing hardcore field work in the era of corsets and petticoats was pretty incredible"
"I, as well as many women, have unique relationships with nature as a result of our mirrored experiences. I have a very personal understanding of the link between the oppression of women and the domination and degradation of the land in a patriarchal society, which influences my relationship with nature deeply. As a woman, a scientist, and an educator, I feel that I have a responsibility to pass on my passion for the environment to the next generation of young women. I am lucky to directly interact with girls and young women in my job, allowing me to inspire passion in them through engagement with nature."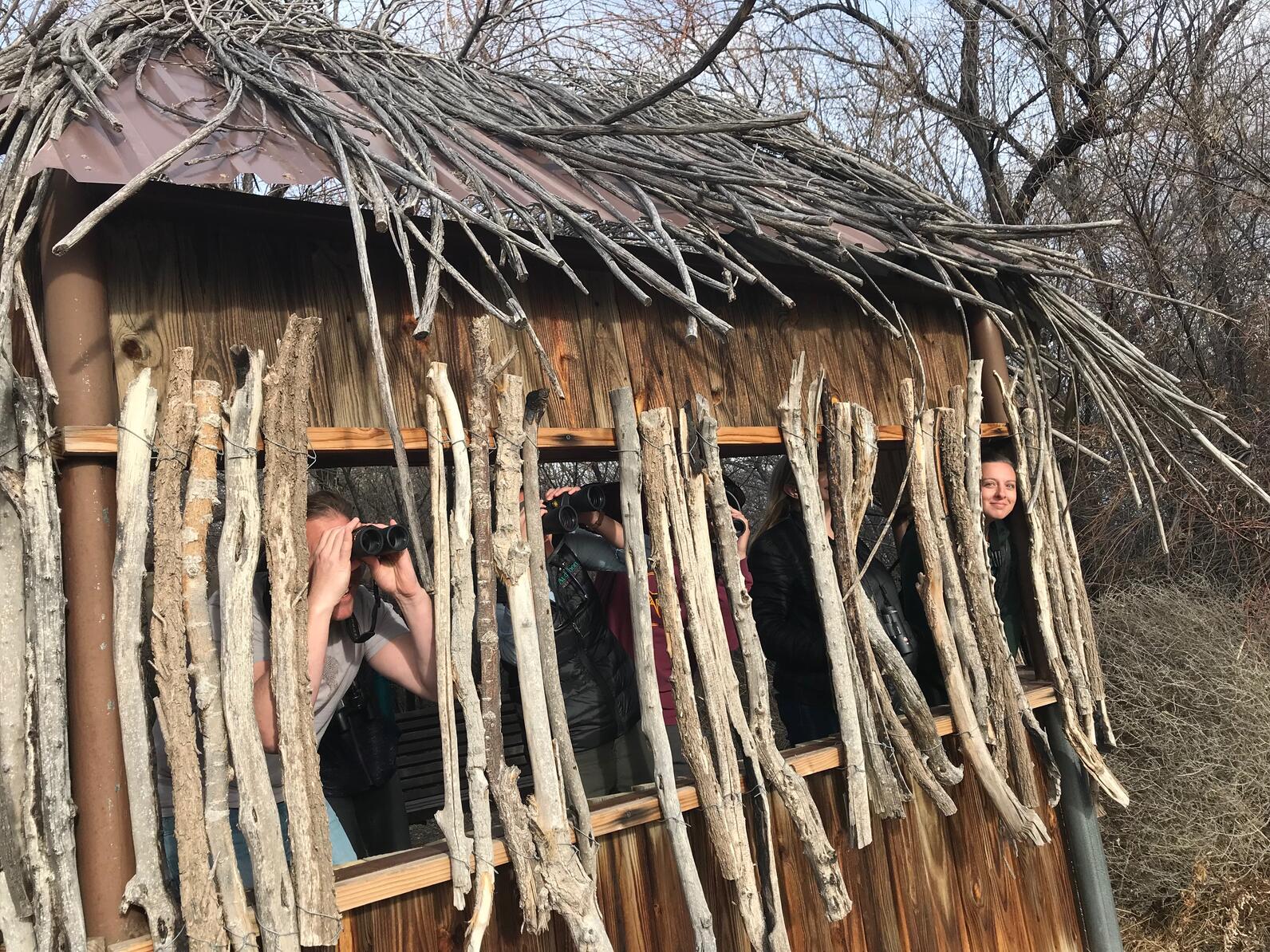 "My mom was always the one dragging me and my siblings outdoors. We would complain about going on long hikes, but then immediately find ourselves distracted by a cool fossil or a brightly colored flower. A scientist herself, she would tell us stories about the way the world worked, pointing things out, and taking every opportunity to teach us something new. I grew up to love the outdoors and to feel connected to the land in a way that I knew I needed to protect it. My mom guided me on this path… her strength and passion has absolutely influenced and inspired me."
"I was introduced to Rachel Carson, "Silent Spring", and the effects of DDT on birds at a very early age by National Geographic magazine and by a progressive elementary school teacher. Ann Simon wrote about the impact of development on the natural world on Martha's Vineyard in her book "No Island is an Island." It was my first exposure to the concept of habitat loss, and the deleterious effect it has on wildlife; in this case the extinction of the Heath Hen – a relative of the Prairie Chicken. The work these women did inspired me to become actively involved in environmental issues early on in life."
"Women's histories are very important at Audubon because of the history of Audubon's beginning. Women have been, continue to be, and will always be crucial to all that Audubon does."