Birding New Mexico
Great Backyard Bird Count
The Great Backyard Bird Count runs Feb 12th - 15th, 2021
COVID Statement: Watching birds is a safe and enjoyable activity we can do during the Covid global pandemic. For the 2021 Great Backyard Bird Count, we strongly urge participants to comply with all current country, province, state, or municipal Covid-19 regulations and guidelines. This includes, but is not limited to, social distancing while bird watching and wearing a mask when birding with others. Thank you for protecting yourself and your community while celebrating the wonders of birds.
Mark your calendars for the 24th Annual Great Backyard Bird Count (GBBC) from Friday, February 12 through Monday, February 15, 2021. The GBBC is a four-day event that engages bird watchers of all ages in counting birds to create a real-time snapshot of bird populations around the world. Here's how it works: Anyone, anywhere in the world can count birds at any location for at least 15 minutes on one or more days of the count and enter their sightings at www.BirdCount.org. It's that easy! This is a great opportunity to get kids (of all ages) outdoors.
Last year, participants from more than 140 countries submitted a record 210,000 bird checklists during the GBBC. Bird watchers set a new high bar for number of checklists submitted and total number of species reported.The information gathered by tens of thousands of volunteers helps track changes in bird populations on a massive scale. Find out more information about how you can get involved at gbbc.birdcount.org/
Other Resources:
Check out this Audubon article to learn more
To check out a summary of the 2017 GBBC, go here.
How you can help, right now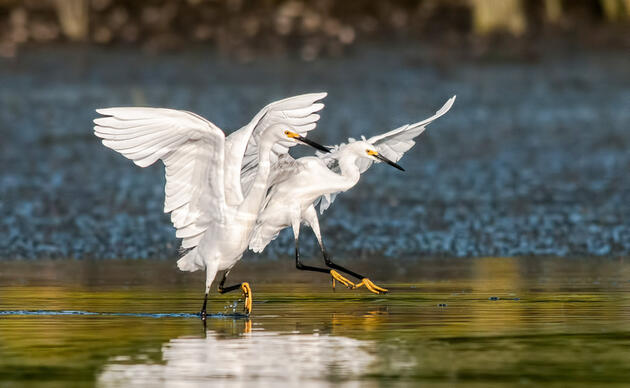 Donate
Help secure the future for birds at risk from climate change, habitat loss, and other threats. Your support will power our science, education, advocacy and on-the-ground conservation efforts.