Make an investment in Audubon today and commit to the long-term health and sustainability of our conservation and education programs.
Invest in the next generation of environmental stewards empowered by our curriculum. Invest in New Mexico's grasslands, forests and rivers that are protected and restored by our science-based conservation programs. Invest in strengthening our communities and economy through Audubon advocacy and engagement.
IRA Gifts
The ability to give directly from IRA accounts is now a permanent part of the U.S. tax code. The rule applies to individuals age 70½ and older, who may make income tax‐free outright gifts up to $100,000 from their IRAs to charities. The gift amount counts toward your Required Minimum Distribution (RMD). Gifts must be completed before December 31 to be eligible in the current tax year.
Benefit Audubon New Mexico's work in a meaningful way today!
Meet your Minimum Required Distribution (MRD)
Pay no income tax on the amount withdrawn for your gift
Checks may be sent to our address below, with accompanying paperwork identifying your name and address. For more information, click here or email Suzy Santaella ssantaella@audubon.org .
Gifts from your Estate
A gift through your will, living trust, or beneficiary designation can be transformational. Your gift is made only with the money that is left after your lifetime needs have been met. Many gifts cost you nothing now, there is no minimum contribution, and you are not locked into a decision you make today. Even a small percentage of your will can make a big difference!
There are many ways to make a legacy gift, including:
Naming Audubon New Mexico as a beneficiary of your retirement account, bank account, life insurance policy, or donor advised fund.
Setting up a charitable gift annuity agreement to provide lifetime income for yourself or members of your family and a gift to Audubon New Mexico.
Naming Audubon New Mexico or one of its programs in your will.
For more information click here, or email Suzy Santaella ssantaella@audubon.org
Endowments
To ensure the long-term success of Audubon's conservation and education work in New Mexico, we welcome gifts to existing endowments and discussions about establishing new funds.
The M.A. Healy Environmental Education Endowment to benefit Audubon's education programs in New Mexico.
The David J. Henderson Conservation and Education Endowment, in recognition of his 25 years of dedication and achievement for Audubon New Mexico.
The Jervis Endowment for Conservation to benefit Audubon's work in New Mexico.
The Zimmerman Wildlife Conservation Endowment was established by Dale to honor his recently passed wife, Marian.
The Tom Wootten Memorial Fund, created by his wife, Eleanor, with the support of his family, in honor of her late husband's love for southern New Mexico.
Please contact Suzy Santaella at (505) 983-4609 ext. 26, if you have any questions about contributing to an established fund, or if you would like to set up a new fund for yourself or a loved one. If you would like to send a check, please make payable to Audubon New Mexico and note which fund you'd like to contribute to:
Audubon New Mexico
PO Box 9314
Santa Fe, NM 87504
How you can help, right now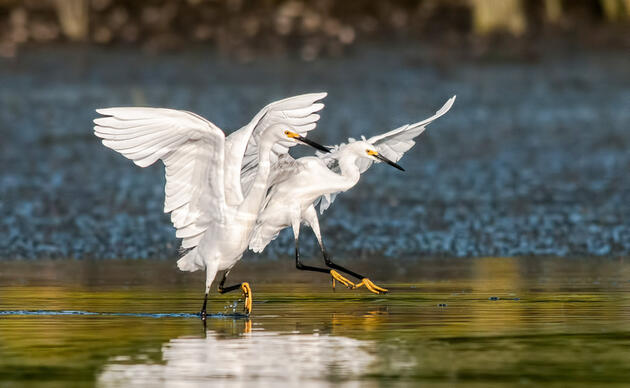 Donate
Help secure the future for birds at risk from climate change, habitat loss, and other threats. Your support will power our science, education, advocacy and on-the-ground conservation efforts.