New Mexico's checklist contains all the species of birds that have been verified by specimen, photograph, or audio recording in New Mexico and have been accepted as valid by the New Mexico Bird Records Committee.
As of July 31, 2015, 542 species representing 67 families have been verified in New Mexico, including five established non-native species (identified as "Introduced") and three species now extirpated (identified as "Extirpated").
Contact the New Mexico Ornithological Society if you have a rare bird to report. This includes not only records of Review List species and species potentially new to the state, but also records of uncommon species, species of conservation concern, records documenting breeding, and early, late, or out-of-season/range birds.
Additional reports of unseasonal birds or county rarities can be seen on the eBird New Mexico Rare Bird Alert. You do not need an eBird account to view this.
How you can help, right now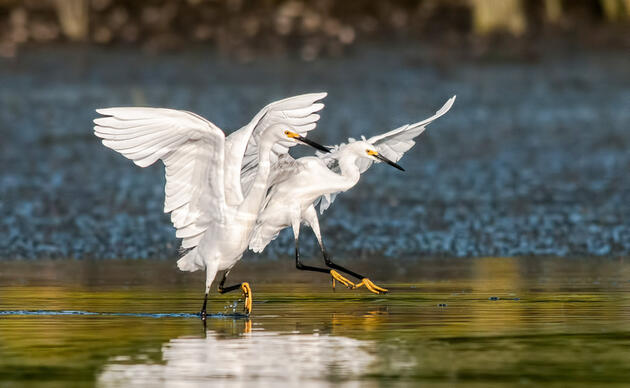 Donate
Help secure the future for birds at risk from climate change, habitat loss, and other threats. Your support will power our science, education, advocacy and on-the-ground conservation efforts.