Audubon has been present in New Mexico since 1968, beginning with local volunteers!
In 1968, Southwestern New Mexico Audubon Society was founded as a chapter of the National Audubon Society and marks the beginning of Audubon's presence in New Mexico. This was followed shortly by the founding of Central New Mexico Audubon Society in the Albuquerque area in 1971, Sangre de Cristo Audubon Society in Los Alamos and Santa Fe in 1972, Southeastern New Mexico Audubon Society in the Roswell area in 1975, and both Mesilla Valley Audubon Society in Las Cruces and Gallup Audubon Society in 1978. The Gallup chapter faded in the early 1980s after their primary cause - the protection of the Bisti Badlands - was successful. The Roswell Chapter morphed into the friends of the Bitter Lake National Wildlife Refuge in 2001.
These chapters joined together in 1978 to form the New Mexico Audubon Council. State Councils of Audubon chapters already existed in a number of other states and as elsewhere, the intent was to coordinate chapter efforts in conservation and advocacy by leveraging a statewide organization.
In 1983, the Santa Fe estate of artist Randall Davey was donated to the National Audubon Society. Shortly thereafter, the Randall Davey Audubon Center was established.
In 1995, the National Audubon Society established the state office of Audubon New Mexico.
How you can help, right now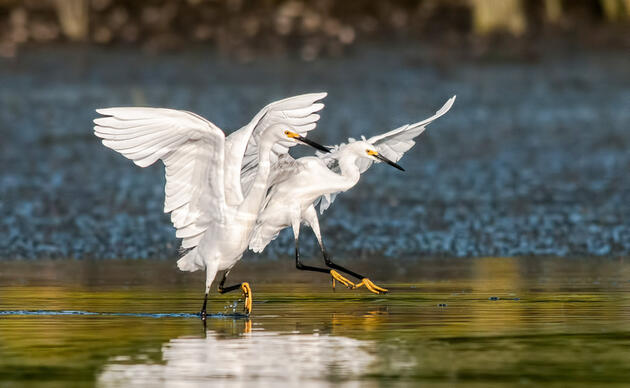 Donate
Help secure the future for birds at risk from climate change, habitat loss, and other threats. Your support will power our science, education, advocacy and on-the-ground conservation efforts.