Create your legacy for Arizona's birds and the next generation of conservationists.
For all of us, there are moments when we pause to reflect on our values, what we've achieved, and what we yet hope to accomplish.
Your support of Audubon Arizona reflects your values – compassion for birds and a desire to make a lasting impact for the environment. Leaving a gift to Audubon Arizona is a way to ensure your values live on in the future. Ensuring that birds and other precious wildlife will be nurtured and protected can be a part of your enduring legacy.
There are many ways to make a planned gift to Audubon Arizona:
through a bequest in your will or trust. You can designate a specific dollar amount, or a percentage of your estate.
by designating all or part of the funds in your retirement plan. This option can reduce your estate and income taxes. Simply designate Audubon Arizona as a partial, contingent, or sole beneficiary on your retirement plan.
name Audubon Arizona as a beneficiary on a life insurance policy, donor-advised fund, certificate of deposit, or other account
set up an annuity agreement to provide lifetime income for yourself or a loved one—plus a gift to Audubon Arizona
Benefits
Each planned giving option described above offers you these benefits:
retain control of your assets during your lifetime
change your beneficiaries at any time
provide for loved ones and for Audubon Arizona
leave a gift of any amount; there is no minimum contribution required
remain anonymous if you wish

Sample bequest language you can use in your estate documents:
"I bequeath ____(dollar amount or percent of estate)___ to Audubon Arizona via the National Audubon Society, Inc., a not-for-profit organization, with its principal offices located at 225 Varick Street, 7th Floor, New York, NY 10014. This gift should be solely directed to and used by its Arizona state office, known as "Audubon Arizona" (or, name a specific Audubon Arizona center or program). Tax ID #13-1624102."
It's always advisable to seek estate planning advice from a knowledgeable attorney and/or financial planner. Also, we would be grateful if you would please alert us to your planned gift so that we may ensure it is processed exactly as you wish—and so that we can thank you for your generous support!
For more information or to make a planned gift, please contact:
Shari Kolding
Director of Gift Planning
512.236.9076
skolding@audubon.org
How you can help, right now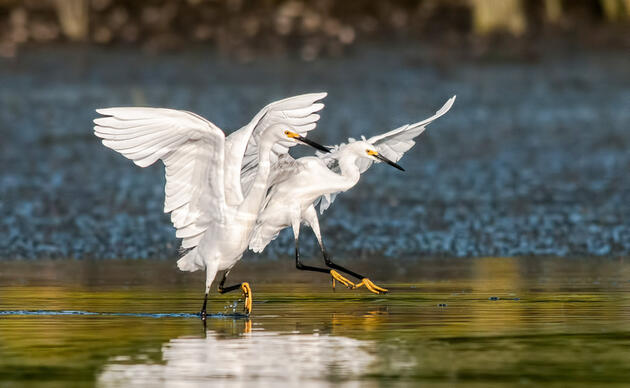 Donate
Help secure the future for birds at risk from climate change, habitat loss, and other threats. Your support will power our science, education, advocacy and on-the-ground conservation efforts.