Program
Summer Family Fun Day
Hands-on activities and fun for the whole family!
Saturday, June 10, 2023
9:30am - 12:00pm Mountain Santa Fe, New Mexico
Location Details
Randall Davey Audubon Center
1800 Upper Canyon Road, Santa Fe, 87501, NM
Join us at the Nature Discovery Area (a.k.a. The Treehouse)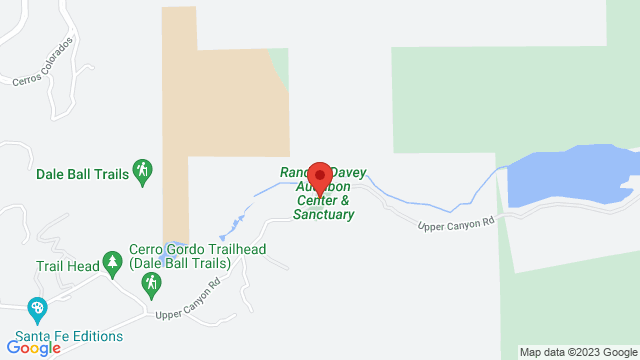 Join us for a fun Saturday at the Randall Davey Audubon Center. The Nature Discovery Area will be open for play, as well as our trails and gardens for outdoor exploration. Learn about local wildlife and birds, try bird watching, and play games.
-Explore local wildlife through hands-on activities and crafts
-Take home seeds to grow bird-friendly plants!
-Borrow some binoculars to try bird watching the wildlife garden
-Go for a family-friendly hike on our 1 mile loop trail
-Play in the treehouse at the Nature Discovery Area
Activities will be available during the entire 9:30am-12:00pm window. Please note that our lot is very small and parking is limited. Carpooling and biking is encouraged.
This is a free, drop-in event. No registration required. Donations are graciously appreciated to support conservation and environmental education in Santa Fe.