The San Pedro is the last major undammed river in the American Southwest
Check out our San Pedro Fact Sheet Here.
The San Pedro River flows 140 miles north from Sonora, Mexico through Cochise, Pima, Graham, and Pinal counties to its confluence with the Gila River at Winkelman, Arizona. It is one of only two rivers that flow north from Mexico into the United States. The San Pedro is the last major undammed river in the American Southwest. Nearly 45 percent of the 900 total species of birds in North America use the San Pedro at some point in their lives — and more birds use it now than ever before. In 1995, the American Bird Conservancy recognized the San Pedro as its first "globally important bird area" in the United States, dubbing it the "largest and best example of riparian woodland remaining" in the Southwest.
How you can help
The San Pedro Riparian National Conservation Area (SPRNCA) Resource Management Plan (RMP) process has begun. Information on how you can become involved to protect this invaluable national conservation area coming soon. For information about the public comment process, please visit: http://www.blm.gov/az/st/en/prog/planning/san_pedro.html
San Pedro River News
San Pedro Reaffirmed as Globally Important Bird Area
Sierra Vista Letter to the Editor, Robert Weissler, Executive Director, Friends of the San Pedro
How you can help, right now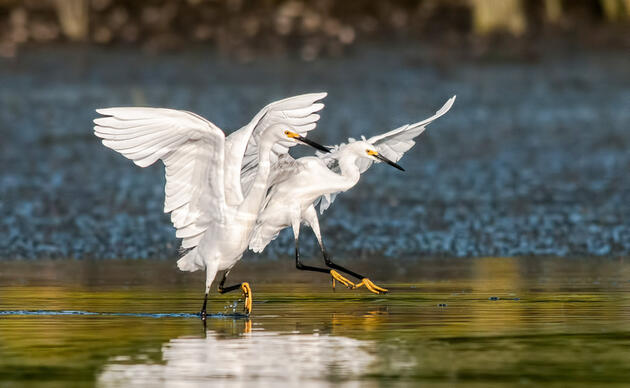 Donate
Help secure the future for birds at risk from climate change, habitat loss, and other threats. Your support will power our science, education, advocacy and on-the-ground conservation efforts.