New Mexico's students learn why birds play a critical role in indicating the health of our world and how changes in their circumstance warn of threats to habitats and natural systems critical to all life.
Using birds as the focal point, Birds of a Feather Explore Together teaches children about the myriad habitats and wildlife found throughout our state. Students learn about bird behaviors and habitats, with an emphasis on riparian bird species, in addition to other animals and plants that are located in New Mexico. Participants also learn about bird nesting by examining real bird specimens, eggs and nests. Students study bird adaptations and migration through hands-on, minds-on activities, and become familiar with the concept of "indicator species" — the presence or disappearance of a particular bird species as an indication of the condition and health of a habitat. Birds of a Feather Explore Together is designed specifically for New Mexico students, and especially targets those outside the Santa Fe area.
Program objectives include:
Broadening student knowledge about bird adaptations and be- haviors, emphasizing riparian species along New Mexico's rivers;
Building and expanding relationships schools, teachers, Audubon members and chapters, project partners, and other bird and wildlife enthusiasts in New Mexico communities;
Emphasizing the versatility of the Birds of a Feather Explore Together curriculum by teaching it in unique outdoor locations;
Highlighting, through environmental education, different New Mexico habitats and the rich bird species and wildlife that live in them; and
Expanding environmental education opportunities throughout New Mexico.
For more information, please
email
us.
How you can help, right now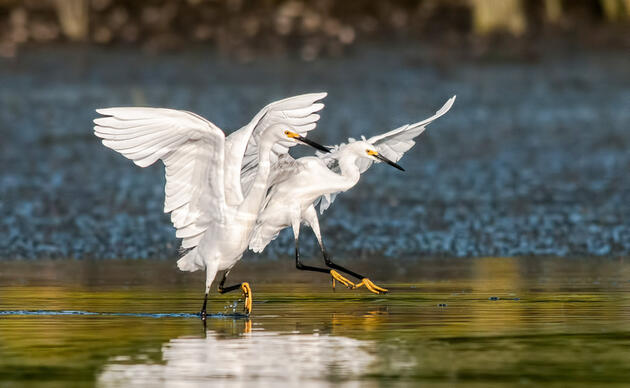 Donate
Help secure the future for birds at risk from climate change, habitat loss, and other threats. Your support will power our science, education, advocacy and on-the-ground conservation efforts.